"Let today be the day you love yourself enough to no longer just dream of a better life; let today be the day you create it."

Steve Maraboli, Sisters of Serenity & Sobriety
Back to Basics Equine Assisted Recovery also offers a safe and tranquil structured women-only sober living environment in Downtown Santa Barbara.
Here, women support one another in creating a new life together filled with hope.
This sober living facility is not directly connected to the Back to Basics Equine Assisted Recovery facility (they are about 20 minute drive from each other), however many of the women who stay at the women's sober living home frequent the ranch for regular equine assisted therapy sessions.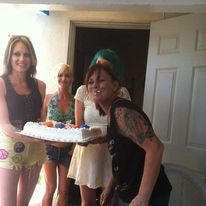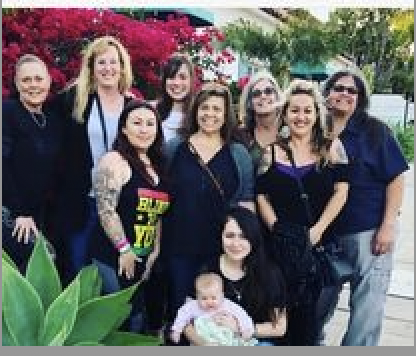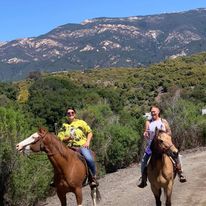 About our Women's Sober Living facility:
Our home is located in the beautiful beach community of Santa Barbara. It is a comfortable home away from home with complete amenities. It houses up to 14 women and offers private, semi-private, and shared rooms. Back to Basics sober living facility is a Twelve Step Home. The women attend 5 AA/NA meetings per week. We have regular house meetings and perform daily testing.
Women coming out of treatment or returning from a relapse stand a considerable stronger chance for long term recovery going into a Women's Sober Living home. Some studies state as much at an 80% increase for successful sobriety.
Here at Back to Basics sobriety and providing a home for residents to learn a new way of life are our top priorities.
Many women come into recovery facing traumas from the past. Brenda Brown, Drug & Alcohol Counselor and certified Equine Specialist, offers Equine Recovery using the healing spirit of the horse. Horses are used as metaphors, creating healing experiences to encourage each woman the opportunity to grow emotionally, spiritually, and physically.
Women are empowered to share their healing experiences as well as hold each other accountable for their sobriety, integrity, and growth in recovery. As sisters in recovery, together they find a life filled with new possibilities and a sense of purpose…
"I am a woman who has struggled with sobriety over the past several years. When I returned to recovery earlier this year, I knew sober living was to be an integral part of my program. Brenda Brown and Back to Basics Equine Assisted Recovery saw to it that I had a seamless transition from detox to Back to Basics. Brenda's education and practical experience coupled with her knowledge of my personal history enabled her to set goals with me and offer constructive feedback when necessary. I appreciate the setting at Back to Basics Equine Assisted Recovery home. There are fewer women here, each of us receives individual attention. The house is truly a home, cozy and full of personal touches. We hold house meetings to stay in touch with one another, BBQs to socialize, and even a monthly game night. I love that we have animals here. It is so cool to share any evening ritual with our cat, Razin. She comes through my window when I get home and I give her kitty treats. All of the staff are in recovery and provide guidance and love. Although I am working closely with my sponsor and attending 12 step meetings, I need to know at the end of the day that I have a comfortable and safe place to come home to. For me that place is Back to Basics Equine Assisted Recovery home and I am truly grateful."

Gina